Sari Schorr's Manhaton Records debut, A Force of Nature, has been described as, "A hailstorm of an album sure to go down in blues history" by Blues Rock Review. Maximum Volume Music has given the album a 10/10 and exclaims, "The quality of the record frequently touches jaw-dropping. Sari Schorr & the Engine Room have just made one of the blues records of the year."
A Force of Nature is produced by iconic blues pioneer Mike Vernon, whose credits include Fleetwood Mac, Peter Green, John Mayall & the Blues Breakers, David Bowie, Chicken Shack, Eric Clapton, Savoy Brown, and Ten Years After among others. The critically acclaimed album features the stunning talents of guitarists Innes Sibun (ex Robert Plant), Walter Trout, Oli Brown (RavenEye) and keyboardist John Baggott (Massive Attack, Portishead).
"Mike Vernon is a visionary. He began producing blues records before it was fashionable. He was a constant source of inspiration in the studio and always managed to have clarity, even when our desire to push the boundaries out of the ballpark were obscuring our objectivity." says Sari.
The album delivers hard-driving blues-rock, influenced by the late '60s British blues movement. Sari (who trained as an opera singer) mixes blues, rock, and soul with concrete melodies set against poetic lyrics to striking effect. Says Sari, "I set out to write achingly honest songs about the beauty and tragedy of the human experience. I hope my music can be a galvanizing force to inspire, repair and unite people. I try not to allow any constraints on my writing or performance of the songs."
"This is a deeply personal album...
I'm very lucky that I had the chance to work with such brilliant musicians, who gave of their talents and energy so generously." - Sari Schorr
Sari has written the majority of the songs on the new album. She found her inspiration on both sides of the Atlantic, collaborating with Mike Vernon and Quique Bonal in Spain, Henning Gehrke in Germany, and with Jimmy Yaeger and David B. Fields in the States. Basic tracks were recorded at Sputnik Recording Studio in Seville and Platform Studios in London.
A last minute addition to the album is a monumental arrangement of the powerful Lead Belly classic, 'Black Betty,' created by Sari and Innes. They performed the song at Carnegie Hall on the Lead Belly Fest.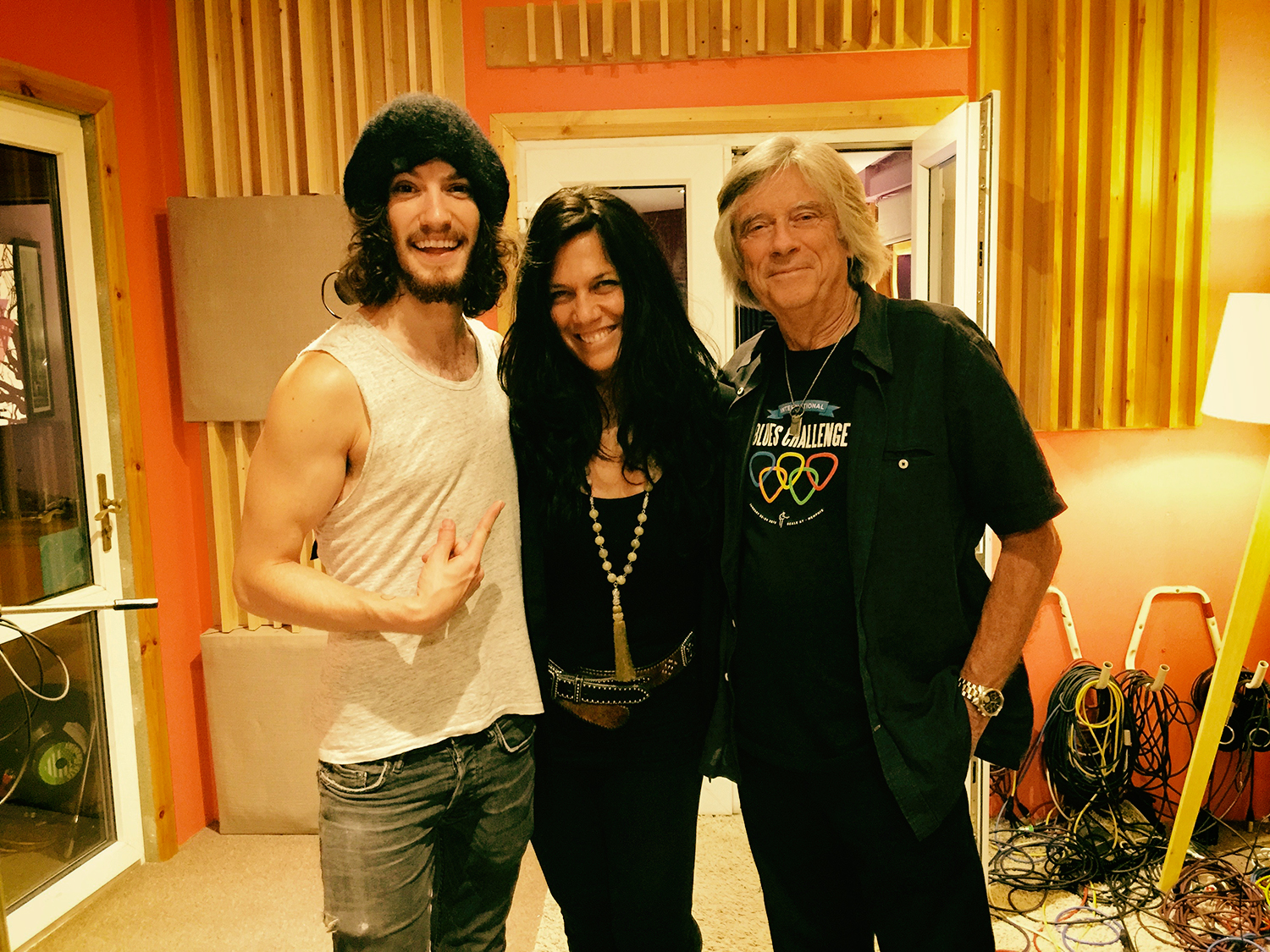 Sari Schorr: vocals
Walter Trout: lead guitar
Innes Sibun: lead, rhythm guitar
Oli Brown: lead guitar
Mike Vernon: percussion
John Baggot: keyboards
Quique Bonal: rhythm guitar
Jose Mena: drums
Nani Conde: bass
Julian Maeso: organ
Jesús Lavilla: piano, keyboards
Dave Keys: keyboards
Rietta Austin: background vocals